2021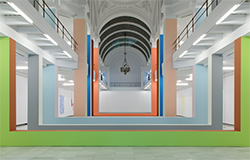 Sala Alcalá 31. Comunidad de Madrid
2021 - 2022
Guillermo Mora challenges the painting identity questioning its statement as a contemplative window to the world. His work is based in the analysis of the classic bidimensional painting structure in order to create new pictorial experiences in a suggestive and ambivalent place, between the creation of new pictorial spaces and sculpture.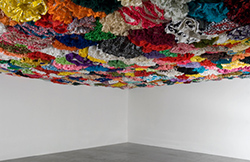 American University Museum at the Katzen Arts Center. Washington D.C
April- August 2021
Pilar Albarracín solo show is a review of more then 25 years of career, from her most recent projects, to the more iconic works.
Photo: © Pilar Albarracín